The best way to connect with your Italian partner is to learn the Italian language. For them, there is nothing more exciting than hearing their loved ones from another country expressing themselves in Italian. They will not only feel loved but also feel that you appreciate their Italian culture. So, learn some Italian love phrases and romantic Italian words and woo your Mr. Right oder Ms. Perfect in Italian.
That said, you need to learn to speak the Italian language without having to keep a dictionary with you at all times. To help you get started, we have compiled a list of English love words and pet names and their Italian translations. We have also compiled a list of English flirting phrases and their translations.
Table of Contents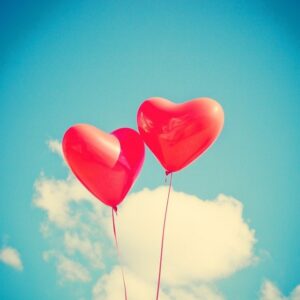 Italian Love Phrases
These are general Italian romantic words you can use to express your love to your Italian lover and show them how much you care. Basically, you can use these words when you want to verbalize your feelings, show affection, express gratitude or when you want to tell your partner that you understand their needs.
Read on to find out which romantic words we have included in our list.
I love you – Ti amo
In Italian this phrase is used exclusively for the true love in your life.
I care for you – Ti voglio bene
This is the kind of love you feel for all the people dear to you, e.g. friends and family.
I love you my love – Amore ti amo
I love only you – Amo solo te
Kiss me – Baciami.
Hug me – Abbracciami.
I like you – Mi piaci.
I adore you – Ti adoro
I miss you – Mi manchi.
Crazy for you – Pazza di te
You're beautiful – Sei bellissima
You are handsome – Sei bello.
Forever yours – Per sempre tua
Forever together – Per sempre insieme
You're incredible – Sei incredibile
You're fantastic – Sei stupenda
You are a gift – Sei un dono
You are my life – Sei la mia vita
You are my rose – Sei la mia rosa
You're my hero – Sei il mio eroe
You're my enchantment – Sei il mio incantesimo
You're the best – Sei il migliore
You're the man of my dreams – Sei l'uomo donna dei miei sogni
You're the woman of my dreams – Sei l'la donna dei miei sogni.
You make me happy – Mi rendi felice.
You changed my life – Mi hai cambiato la vita
Only you – Solo tu
Only yours – Solo tua
I can't live without you – Non posso vivere senza di te
I need you – Ho bisogno di te.
I want to be with you forever – Voglio stare con te per sempre.
I want to grow old with you – Voglio invecchiare con te
I think about you every day – Ti penso ogni giorno
I can't live without you – Non posso vivere senza di te
I (female) am in love – Sono innamorata.
I (male) am in love – Sono innamorato.
I am passionate about you – Sono pazzo/a di te.
I'm always thinking about you – Ti penso sempre
I'm crazy about you – Sono pazzo di te
I'm infatuated with you – Mi sono infatuato/a di te
I'm crazy about you – Sono pazzo/a di te
I'm weak for you – Ho un debole per te
I'm in love with you – Sono innamorato/a di te
I'm addicted to your kisses – Sono dipendente dei tuoi baci
I always think about you – Ti penso sempre.
What is your desire? – Che cosa desideri?
Will you marry me? – Mi vuoi sposare?
Do you love me? – Mi vuoi bene ?
Would you like to be my boyfriend? – Vuoi essere il mio ragazzo ?
Would you like to be my girlfriend? – Vuoi essere la mia ragazza ?
Give me a kiss – Dammi un bacio
She's my fiancé – È la mia fidanzata.
He's my fiancé – È il mio fidanzato.
You are my soulmate – Sei la mia anima gemella
Italian Nicknames
These are cute nicknames which you can use to call your Italian lover. Before using such names though, it's important to understand their meaning. Also make sure you know how these names are pronounced before you use them. Also, you need to consider the gender and personality of your lover before using such names.
We have compiled a list of Italian pet names which are popular among Italian love birds.
Sweetheart – Tesoro
My Sweetheart – Tesoro mio
Dear – Caro/cara
Darling – Darling
Sweetie – Dolcezza
Baby – Bambino
Sweetie Pie – Torta Al Dolce
My little one – il mio piccolo
My sweetheart – La mia amica del cuore
My angel – mio angelo
The light of my eyes – luce dei miei occhi!
My baby – il mio bambino
My heart – Cuore mio
My love – Amore mio
My light – Luce mia
My life – Vita mia
My soul – Anima mia
My beloved – Amore mio
My little heaven – il mio piccolo paradise
Sweet Little Kid – Dolce Piccolo Dolce
Sweet Nothing – Dolce Niente
Sweet Patoot – Patoot Dolce
Sweet Potato – Patata Dolce
Sweet Young Thing – Dolce Cose Giovane
Sweetie Cakes – Dolci Di Dolci
Sweetie Face – Faccia Del Dolce
Sweetie Peach – Dolce Albicocca
Sweetie Pie Special – Speciale Di Pasticceria
Sweetie Puss – Puss Dolce
Sweetness – Dolcezza
Sweetums – Cara/caro
Turtle Dove – Tartaruga
Tweetie – Ucellino
Tweetie – Pie – Tweetie – Pie
Flirting with Italian Love Phrases
You can pronounce Italian words and names of things like a native while talking but sometimes it's very hard to flirt like a native Italian speaker. However, with a little bit of practice, you can tell that special person that you are interested in them in a confident way using fluent and natural Italian language. This article therefore has some simple Italian phrases which you can use to flirt confidently with your Italian friend.
Hello, beautiful – Ciao, Bella.
I think I have seen you before – Penso di averti visto prima
Which one's your vespa parked outside? – Qual'è la tua vespa la fuori?
You're charming– Sei affascinante
May I tell you that you have very beautiful eyes? – Posso dirti che hai dei begli occhi?
May I offer you a wine my friend? – Posso offrirti un vino amica / amico mio?
My treasure… Tesoro mio
I am crazy about you – Sono pazza di te.
I'm always thinking of you – Ti penso sempre
I'm in love with your son – Amo vostro figlio
I'm a real "hearth and home" gal… I swear! – Sono una ragazza tutta casa e chiesa… giuro!
You're mine now – Sei mio adesso
Heaven is in your eyes – Nei tuoi occhi c'è il cielo
You're my life – Sei la mia vita
I can't resist you – Sei irresistibile
Without you my life has no meaning – Senza di te la mia vita non ha senso
Love rules without rules – L'amore domina senza regole
Your English is excellent – Parli benissimo l'inglese
I want to spend some time with you today – Voglio passare un po 'di tempo con te oggi
You're so funny every time I chat with you – Sei così divertente ogni volta che parlo con te
You make my heart melt like ice cream in the hot sun – Mi fai sciogliere il cuore come un gelato sotto il sole caldo
I like your bedroom my friend – Mi piace la tua camera da letto, amico mio
I want to know the way to your heart – Voglio conoscere la via per il tuo cuore
I will love you my friend to death – Ti amerò a morte amico mio
What will you be doing for the next fifty years? – Cosa farai per i prossimi cinquant'anni?
Where have you been hiding all my life? – Dove sei stato nascosto per tutta la vita?
I will dream of you all night if you allow me to be your friend – Ti sognerò tutta la notte se mi permetti di essere tuo amico
I have been searching for a beautiful woman like you for years – Sono stato alla ricerca di una bella donna come te per anni
You have given sense and meaning to my lonely life – Hai dato senso e significato alla mia vita solitaria
My heart was meant for you – Il mio cuore era per te
You have been very kind and caring my friend – Sei stato molto gentile e premuroso amico mio
I normally celebrate your birthday all the time – Di solito festeggio il tuo compleanno tutto il tempo
Love at first sight makes me waste no time – L'amore a prima vista mi fa perdere tempo
I normally look at your face the whole day – Normalmente guardo il tuo viso per tutto il giorno
If I have you my life will be paradise – Se ti ho la mia vita sarà il paradise
Given a chance, I will quench my thirst at your fountain of kisses – Data una possibilità, placherò la mia sete della tua fonte di baci
I lost my phone, could I borrow yours? – Ho perso il mio telefono, potrei prendere in prestito il tuo?
You are the only reason many people are living – Tu sei l'unica ragione per cui molte persone vivono.
You are the sunshine and way of my day – Tu sei il sole e il modo della mia giornata
If I'm given a chance, you and me we will never be alone – Se avrò la possibilità, io e te non saremo mai soli
I'm always attracted to you – Sono sempre attratto da te
I'm really addicted to your love and kisses – Sono davvero dipendente dal tuo amore e dai tuoi baci
Thank you my beautiful friend knowing how to love me – Grazie mia bella amica che sa come amarmi
Your kiss is sweeter than honey – Il tuo bacio è più dolce del miele
Proposing in Italian
Our list of Italian love phrases wouldn't be complete without advice for the ultimate question, "Will you marry me?"
So when you are sure, here are some phrases to help you win your soul mate forever.
I wish you will remain mine forever – Vorrei che restassi mio per sempre
If you give me a chance, I will love you my whole life – Se mi dai una possibilità, ti amerò per tutta la vita
If you give me a chance, I will love you with all my affection – Se mi dai una possibilità, ti amerò con tutto il mio affetto
You are the only woman for me and the only one I love – Tu sei l'unica donna per me e l'unica che amo
You are everything a man needs to live – Sei tutto ciò di cui un uomo ha bisogno per vivere
I want you my love to be always by my side – Ti voglio il mio amore per essere sempre al mio fianco
Will you be my wife? – Vuoi essere mia moglie?
Marry me, my love! – Sposami amore mio!
Will you marry me? – Vuoi sposarmi?
I do – Si lo voglio
Physical Attraction in Italian
It might not be on the (in)famous third date, but at some point romantic love and flirting will eventually lead to the more physical side of things. Obviously you should only use these phrases when you can be sure that the woman or man you desire feels the same way. When they are not ready for this kind of intimacy, they might feel repulsed.
You are very seductive – Sei cosi seducente
Your body is hot – il tuo corpo è bellissimo
You're quite seductive – Sei cosi seducente
You're sexy – Sei sexy
Take your clothes off – Spogliati
Take my clothes off – Spogliami
You turn me on – Mi fai eccitare
I want to do it – Voglio farlo
Do I make you horny baby? – Ti faccio eccitare bambina?
I am horny – Sono in calore
Let's make love – Facciamo l'amore
I want to make love with you – Voglio fare l'amore con te
I want to f*ck you – Voglio scopare
So, there you have it. Did we miss anything in our list of Italian love phrases? Take a look at more italian love words.