As you very well know, you can't learn a language to your fullest ability without actually practicing speaking with people in the language you're learning. Here I've put together a list of my favorite sites to find language partners. Starting with my favorite at the top to the ones I don't have much experience with.
1. italki
My personal favorite on this list that is great for finding natives to Skype with. Kind of like set up like a social network. Search for natives then follow and send them a message to get started. Almost all people will be willing to voice chat using Skype but some only text chat.
Website: italki.com
2. SharedTalk
A website owned by Rosetta Stone, SharedTalk is one of the most popular language exchange sites and my second favorite pick by far. The website is a bit clunky and old but it allows you to text chat, voice chat and send mail to people – all from the website.
Website: SharedTalk.com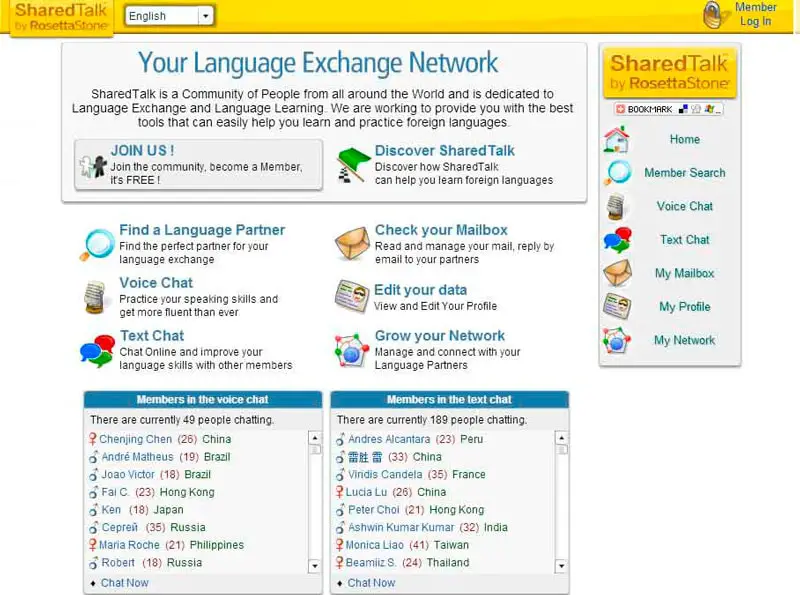 3. HelloTalk
Fantastic app for the iPhone and Android. Allows you to connect with native speakers and communicate with them via text chat and voice chat. Has built in tools that allow you to translate, look up and romanize text while chatting with someone.
Website: HelloTalk.com
4. Interpals
I've used this site to find many native speakers and even made new friends from around the world. It's a social network made for penpals but they also have a language exchange section you can use. Just use the built in search function and find natives from your country of choice. Although it's a penpal site, most people are on there for language exchange.
Website: Interpals.net
5. Lang-8
Lang-8 is a journal based website where you write an entry in your target language and then a native or someone fluent will correct it for you. You can message people as well, so if you find someone who you would like to language exchange with, just send them a message and ask.
Website: Lang-8.com
6. Livemocha
Purchased from Rosetta Stone in 2013, Livemocha combines traditional learning methods with online practice and interaction with native speakers from all over the world. Just create an account and send requests to people that are available for language exchange.
Website: Livemocha.com
7. MyLanguageExchange
One of the oldest websites on this list (and oldest looking), MyLanguageExchange is exactly what the name implies. Just search for exactly the people you want to speak with and send them an email to get started.
Website: MyLanguageExchange.com
8. Busuu
Busuu is an innovative online community for learning languages. You can write, as well as speak and get corrections from native speakers. There is also a feature called busuutalk that allows you to voice chat with others.
Website: Busuu.com
—————————————–
Do you know of any other websites to find language partners? Please do share with us!