OK, so how do you say Very Good in German? When it comes to praise and appreciation, we have a number of words and phrases to express ourselves. The term "very good" is probably one of the most basic expressions for praise. But due to its pure and basic character, it is also a very solid phrase. If we want to get the same feeling across in German, how would we do it? Luckily, it's not all that difficult.
Sehr Gut – Very Good in German
Translating "very good" to German is actually quite easy. Germans simply use the literal translation "sehr gut." It's an expression every German is familiar with, as it's the phrase used for the best mark in German schools. Elementary schools in Germany usually use a system of six grades from 1 to 6, with 1 being the best, i.e. "sehr gut."
But the German "very good" is also used in other areas of life. Whether Germans talk about their holidays, new recipes or books they read – when it comes to express highest satisfaction, the phrase "sehr gut" get's used frequently.
Examples
"Wie hat euch das neue Restaurant gefallen?" – "Oh, sehr gut. Mein Steak war ausgezeichnet!"
Translation: "How did you like the new restaurant?" – "Oh, very good. My steak was excellent!"
"Wie fandest du den neuen Spider Man-Film?" – "Klasse. Die Special Effects waren super und die Schauspieler waren auch sehr gut!"
Translation: "What did you think of the new Spider Man movie?" – "Great. The special effects were amazing and the actors were very good too!"
"Ich war laufen am Wochenende." — "Sehr gut. Und, hast du Muskelkater?"
Translation: "I went running this weekend." – "Very good. So, are you sore?"
"Wie gefällt dir mein neues Kleid?" – "Sieht sehr gut aus!"
Translation: "How do you like my new dress?" – "It looks very good!"
Not very Good in German
If you want to vent your disappointment instead of enthusiasm, it is just as simple in the German language as it is in English. You only have to put a "nicht" in front of the phrase, the German translation for "not."
Examples
"Wie war das Wetter in eurem Urlaub?" – "Leider nicht sehr gut. Die erste Woche hat es nur geregnet."
Translation: "How was the weather during your vacation?" – "Unfortunately, not very good. The first week it rained all the time."
"Wie fandest du das Musical?" – "Nicht sehr gut. Das Bühnenbild war sehr düster und die Musik hat mir auch nicht gefallen."
Translation: "What did you think of the musical?" – "Not very good. The stage design was very gloomy and I didn't like the music either."
"Sprichst du Deutsch? – "Ja, aber leider nicht sehr gut."
Translation: "Do you speak German? – "Yes, but unfortunately not very good."
Synonyms for Very Good in German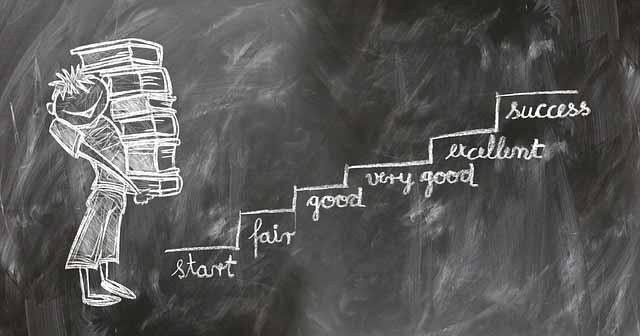 As in English, there are quite a few other words in German to express enthusiasm with. We list a few of these words together with their closest English translations, so you can vary your expression if you want to.
ausgezeichnet — excellent
großartig — great
hervorragend — superb
überragend — outstanding
super — super
wirklich gut — really good
Examples
"Meine Pizza war wirklich ausgezeichnet! Der Boden war nicht zu dick und der Käse war super lecker!"
Translation: "My pizza was really excellent! The base was not too thick and the cheese was super tasty!"
"Ich habe eine Gehaltserhöhung bekommen!" – "Hervorragend, herzlichen Glückwunsch!"
Translation: "I got a pay rise!" – "Excellent, congratulations!"
"Sie hatte einen großen Anteil an diesem Projekt und ihre Arbeitsmoral war überragend!"
Translation: "She had a huge part in this project and her work ethic was outstanding!"
Conclusion
As you could see, it's really easy to translate very good into German. And we also gave you a few alternative words you can use to voice your appreciation. So that shouldn't be a problem for you anymore. Which is of course: "Sehr gut!" 🙂