Looking for the best language learning apps out there? Well, I compiled a list just for you. Here are, in my opinion, some of the best language learning apps you will find. All available for Android, iOS, and your own computer.
Duolingo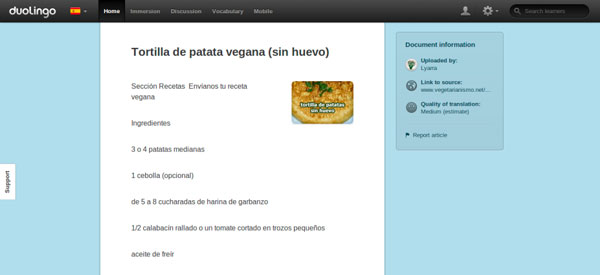 My favorite app on the list is this. Duolingo is a free language learning app where you translate real content from blogs, websites, etc. to your language. The premise is that you are helping to translate the web by learning a language at the same time. Other people can rate your translation as well to make sure it's the best.
There's also interactive lessons you can go through which adds to the site, but the best thing of the site is the real content translation you do.
They currently have Spanish, French, German, Portuguese, and Italian, with Chinese in the works.
Busuu
This app allows you to learn languages with interactive language courses and lessons. It has everything, really. Beginner to Advanced lessons, tons of vocabulary, 150 different day-to-day topics, audio-visual learning material, you can get corrected by native speakers, and it has a huge community.
Busuu only gives you 20 courses for free though, after that you have to pay for the rest. But you can do a ton of other stuff for free so it doesn't really matter.
Currently, Busuu offers Spanish, French, English, Italian, German, Portuguese, Japanese, Russian, Chinese, Polish, and Turkish.
LingQ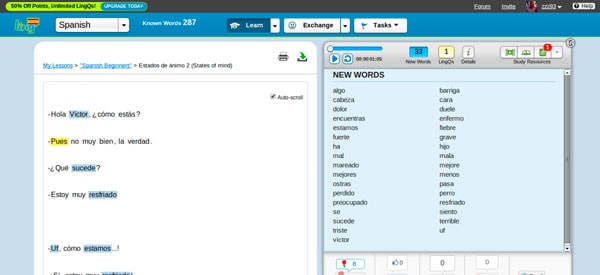 An app where you read and listen to texts. Whenever you come across a word you don't know, you click on it and it tells you what it is. You set a number from 1-5, meaning how well you know the word. This is called creating a "LingQ" When you come across the word in another text, it will be highlighted meaning you've seen it before and should know probably know it. You can also set the word to "known" and it won't be highlighted anymore.
The more texts you read and listen to, the bigger your vocabulary becomes, and the better your listening skills get. The only downside – it's not totally free. You have to pay a monthly fee to use certain features such as listening to the texts (only for the mobile version) and you can't create more than 100 LingQs, which you will use up very quickly. I recommend it only if you have the extra money on it. There are free alternatives though.
It also has other features such as flashcards and corrections by native speakers (paid feature).
Currently, they have English, Spanish, German, Russian, Portuguese, Italian, Japanese, Korean, Chinese, and Swedish. They also have 10 beta languages including, Czech, Polish, Dutch, Esperanto, Latin, Norwegian, Turkish, Finish, Hebrew, Arabic, and Romanian.
Anki
An app that I HIGHLY recommend. It's a flashcard based, spaced repetition software (SRS).  You enter words or phrases into the app and then take a quick run through the cards.  When you are going through the cards, you pick how well you remembered the word. 1 day (hard), 3 days (ok), or a week (easy). You don't do anything else until the card pops back up into your flashcards at a later time. Every time you remember the word, it will space it out further and further – for example 1 month or 6 months until you see it again.
Many language learners recommend this app as it will help tremendously.
You can put any language you want into the app since it's flashcard based.
Android | iOS (paid) | Website
Memrise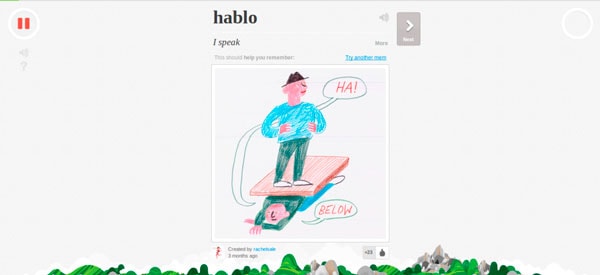 A really cool app for language learning. It can be used for other things though such as geography or history.
You create "mems" which are usually meme like pictures that help you remember the word. I've found that the funnier the mem is, the better I can remember it. ???? You can also choose other peoples' mems to use instead of making your own. Simply choose a course and go through it, picking (or creating) mems to use for the word or phrase.
Memrise currently offers English, German, French, Italian, Japanese, Swedish, Polish, Finnish, and more.
It's really fun, so go check it out.
*************