Canonically Easter is the most important Christian holiday, as it marks the resurrection of Jesus Christ. But in many countries Christmas is the more favorite holiday, probably because there are more festivities and traditions around it. And possibly because more people see the birth of a child as a happy event and something most people can relate to.
Well, whatever the reason, the one country which seems to celebrate Christmas the most, is Germany! OK, celebrating it the most might not be the best way to put it. E.g. American Christmas decorations are often more abundant than the those in Germany.
But if you look at the number of Christmas traditions which have their origin in Germany, you might be amazed. But first let's take a look at the correct German Christmas greetings and learn
Table of Contents
How to say Merry Christmas and a happy New Year in German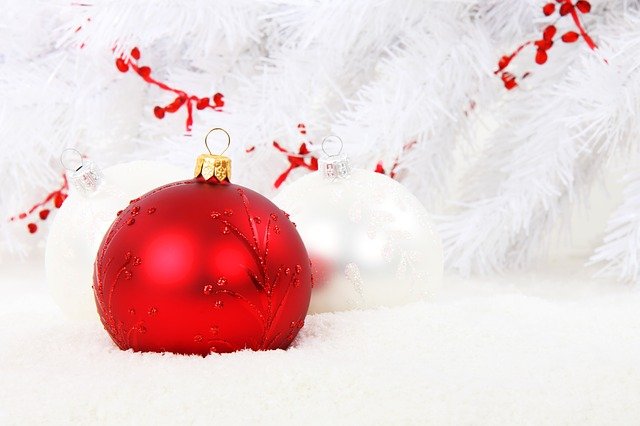 How to wish Merry Christmas in German
Frohe Weihnachten! – Merry Christmas!
Fröhliche Weihnachten! – Again, merry Christmas! But while froh means happy or merry, fröhlich means cheerful.
Ein frohes Fest! – Happy holidays!
For me personally, Fröhliche Weihnachten is my all-time favorite!
How to say Happy New Year in German
Ein frohes neues Jahr! – A happy new Year! A greeting you can use before and after New Years eve. Basically you wish someone to have a good time in the new year. After a week or two into the new year you should stop using it. Around that time most people get annoyed with it.
Guten Rutsch! – Good slide. A wish you would say before New Years eve. Winter can be pretty cold in Germany and especially the south is often covered in snow and ice. So, metaphorically you wish someone to glide well into the new year.
Prost Neujahr! – Cheers New Year! The traditional cheers to use at midnight on New Years eve.
Frohe Feiertage! – Happy holidays! If you want to keep things short or you or the person greeted don't adhere Christian traditions, this is a more neutral well wishing.
German Christmas Traditions
Apart from writing cards and wishing everyone Merry Christmas and a happy New Year in German, there are more German traditions which belong to the Advent time.
German Christmas Tree
Although even Egyptians and Romans already decorated their houses with ever green plants such as laurel, the first written documents mentioning decorated spruce or fir trees being put up in houses and on public places for Christmas are from 15th and 16th century Germany.
In the early days trees were decorated with red apples, ornaments made from cardboard or wood, candy and tinsel. Candles and Christmas baubles were added in the 17th and 19th century.
When Queen Victoria of England married the German Prince Albert in the 19th century, he introduced this custom to the royal court. And the British soon followed her Queen and the Christmas tree had made it to Britain.
German Advent Wreath
In the 19th century the director of an orphanage in Hamburg came up with the idea to stick four large white and 20 small red candles onto a cartwheel. He then light one candle for each day in December leading up to Christmas, so the children could see exactly how close to Christmas they were.
From this developed the custom to bind conifer branches into a wreath and decorate them with fir cones, baubles, red ribbons and four candles. Each Advent Sunday one candle more is lit. A well known German Christmas poem goes like this:
Translation:
Advent, Advent,
a little light is burning.
First one, then two,
then three, then four,
then the Christ Child is at the door.
German Christmas Pyramid
The Christmas pyramid stems from the Ore Mountains in Saxony and the Czech Republic. People there worked mainly in the mining industry, which was a tough job and many men were worn out rather early in their lives. In order to earn money for their families they had to use what was available to them. And about the only thing available in abundance was wood from the tree covered mountains. So many men started carving wood into little toys and Christmas decorations. They became so skillful that until today wood carvings from the Ore Mountains are a staple on every Christmas market in Germany.
One of the most artistic and complex of their creations is the so-called Christmas pyramid, which consist of a wooden frame or pyramid. Inside the pyramid are rotating plates with little wooden figurines, often depicting angels or the manger scene. The hot air from the candles on the pyramid drives a propeller at the top, so the inner part starts turning around. Originally these pyramids were quite small, but many towns in the Ore Mountains developed large pyramids for their Christmas markets.
German Christmas Markets
In the Advent time almost every German town or city has at least one German Christmas market. In fact, many of them have several markets as they are so popular. They are usually consist of many wooden stalls, selling everything christmassy. Here you can buy children's toys, wooden figurines, baubles, tinsel and other decorations for your tree. And you will find a plethora of stalls offering sausages, baked potatoes, rolls with hot baked ham, pancakes or candy. My favorite sweet are the candied almonds! And many stalls sell mulled wine of course, which might be the main reason why these markets are so popular with the Germans. Many city workers love to meet there with their friends or colleagues in the evening after work and have a couple of drinks while chatting and enjoying the festive spirit.
So, this was my take on how to say Merry Christmas and a happy New Year in German and German Christmas traditions. And all that's left for me to say is: Fröhliche Weihnachten euch allen!